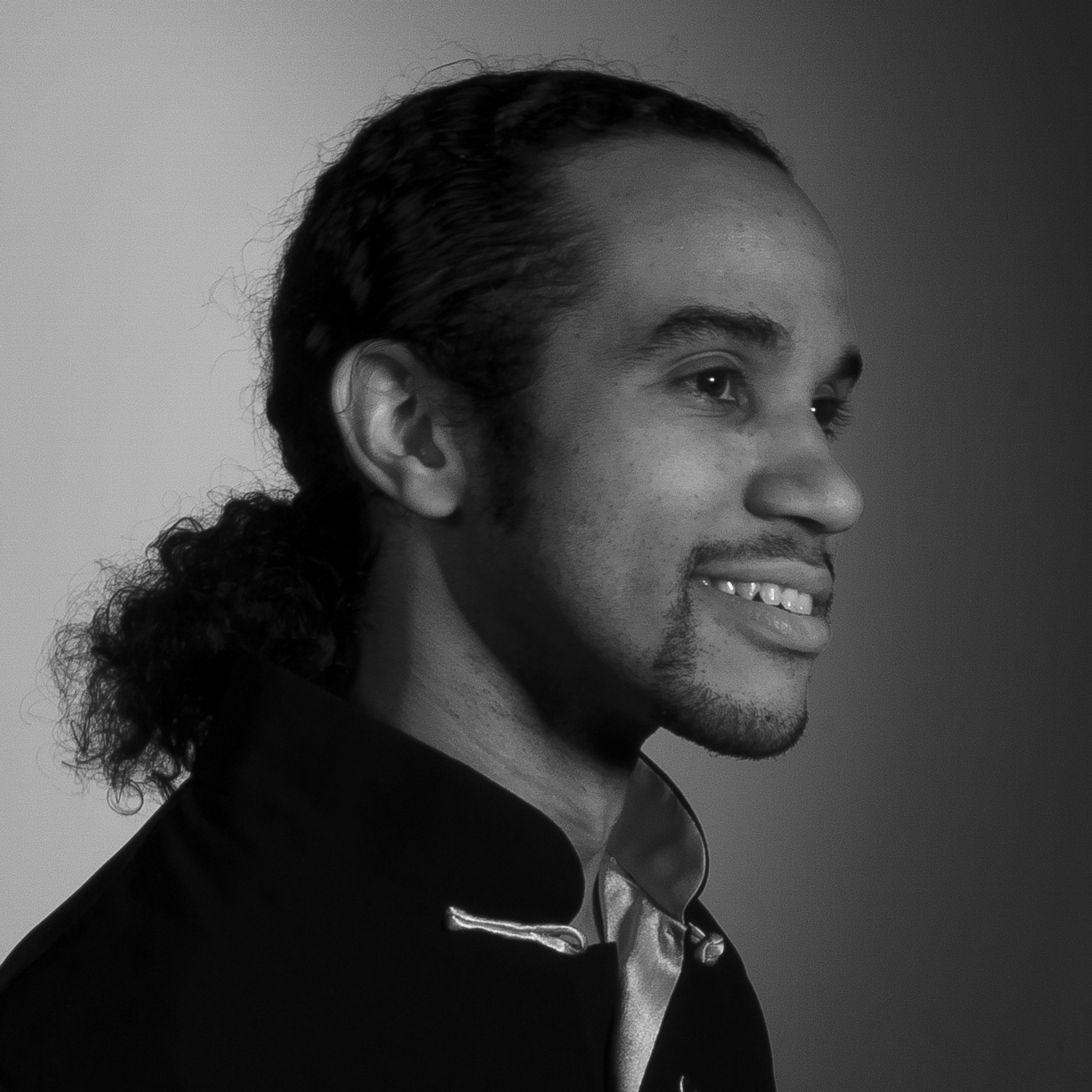 Born and raised in Cleveland, Ohio. Like most kids in the early 90's, there were plenty of comics, anime, and video games surrounding me. By taking all of these great influences and combining them for over a decade, my imagination and skill have flourished. I am currently studying Studio Art at Cleveland State University.
In 2010-11 I experimented with illustrating two webcomics, Alpha Ballistic (co-written and illustrated by me) and 4th Hanzo (written and illustrated by me). Both comics are no longer in production. However, I may start a new series in the future. 
Since 2012 I teach comics and illustration classes and workshops at Lake Erie Ink in Cleveland Heights, Ohio.
My art is a reflection of my innermost thoughts and my imagination in visual form. Many of my stories, characters, and their environments are deeply rooted in elements of cinema, graphic novels, and feudal Japan. 
Characters in my illustrations face specific challenges or need to venture out of certain boundaries. Much is this is due to my wanting to challenge to the viewer to see life in a different perspective. Many of my illustrations are combined into books and visual works that tell complex stories. I feel Illustrating graphic novels have always been a direct way to visually display the combined principles of relatable characters and a great sense of storytelling. 
I am influenced by animation from Japan, especially the films directed by Mamoru Oshii. It is through that admiration that I learned to display moments of aspect to aspect sequences in my illustration works. This is when the illustrator seems to freeze time to establish a mood, feeling or an emotion. I feel that this gives the reader or viewer time to readjust their perspective of what they are seeing. It also allows them to explore the environment and its place in the story itself. This principle is not seen too often in films and animations in the west. My work combines elements of animation and cinema because of my appreciation for this Japanese method of storytelling. 
Over the past ten years, I have learned a great deal about myself as an artist and became determined to put my ego behind me. I have always had an found an admiration for traditional methods of illustration such as using graphite, brush pens, and brushes. However, the growing market for digital illustration gained my interest, and I wanted to learn more about it. It was then that I learned that a good artist is not one who challenges themselves to try new methods, but embraces them as new beginnings. The great samurai Miyamoto Musashi states, "A man cannot understand the perfection and imperfection of his chosen art if he cannot see the value in other arts."
My most recent work is has been comprised of illustrations that combine inked or lightly penciled line work and watercolor. I have grown fond of watercolor through the use of a digital watercolor. It was only after a number of digital illustrations were completed that I felt confident to use traditional watercolor. 
Published Works
My New Church
All About Me
4th Hanzo-The Return 
Adventures of Yuriko- 2017
Traveling Shinobi- Cleveland Scene Magazine Comic Edition 2018